Tomorrow afternoon I'm back on the train, headed up to Airlie Beach. Then I'll head up to my next host near Cairns.
This past weekend Kath took all the helpers to the Mothar Mountain rock pools, just a five minute's drive from her home. The area was very similar to the Whian Whian Falls that I visited on the tour I took when I was in Byron. It was a very cool, calm, relaxing place. It would have been a great place to go swimming, were it warmer that day.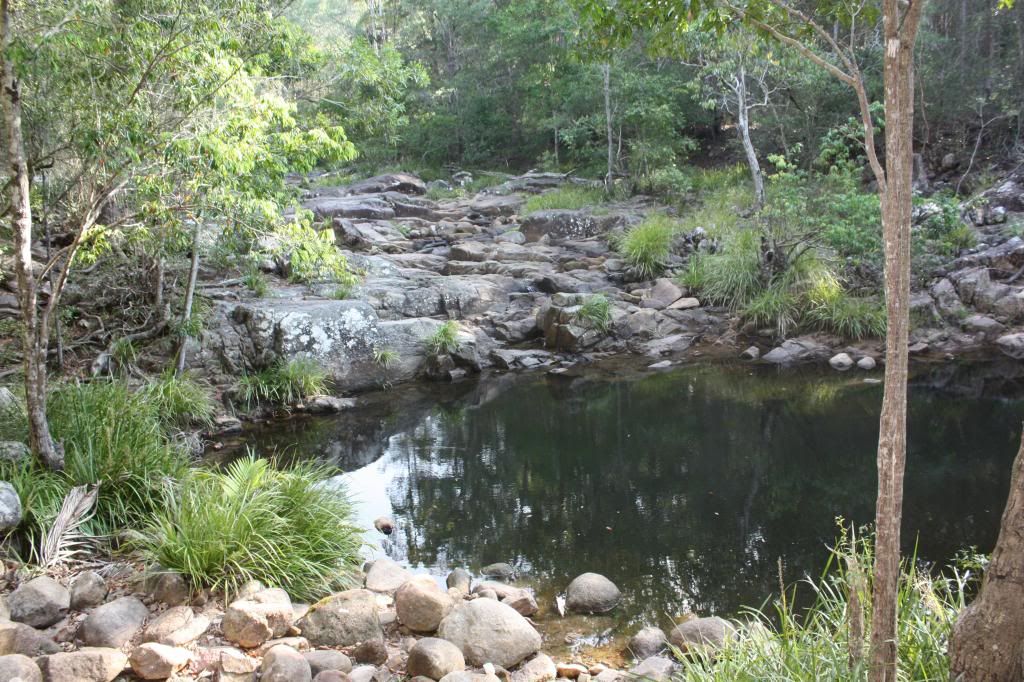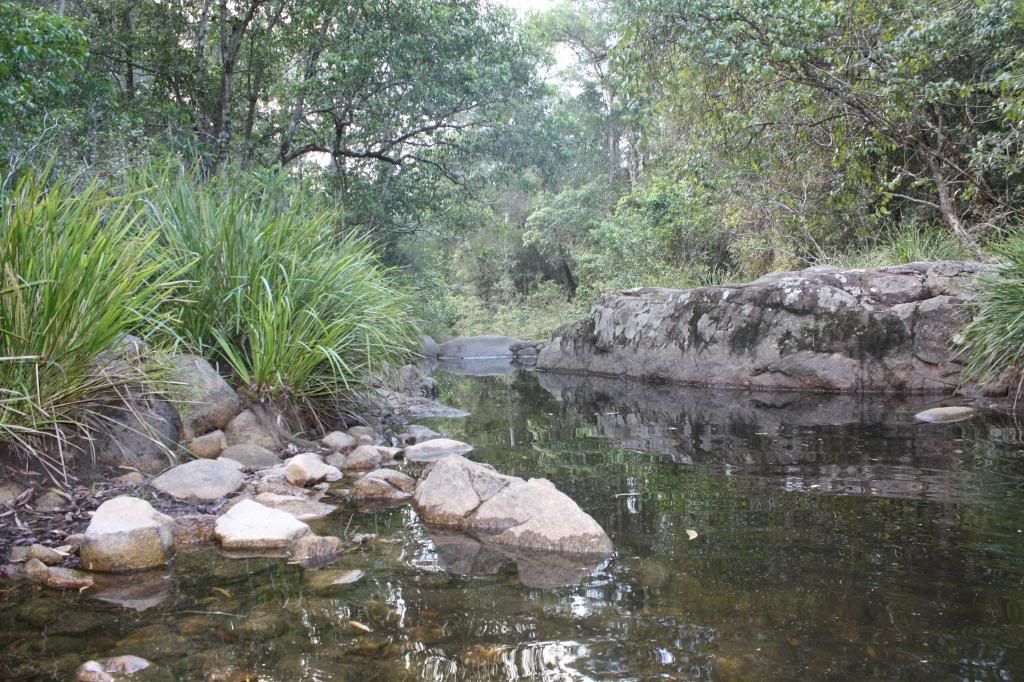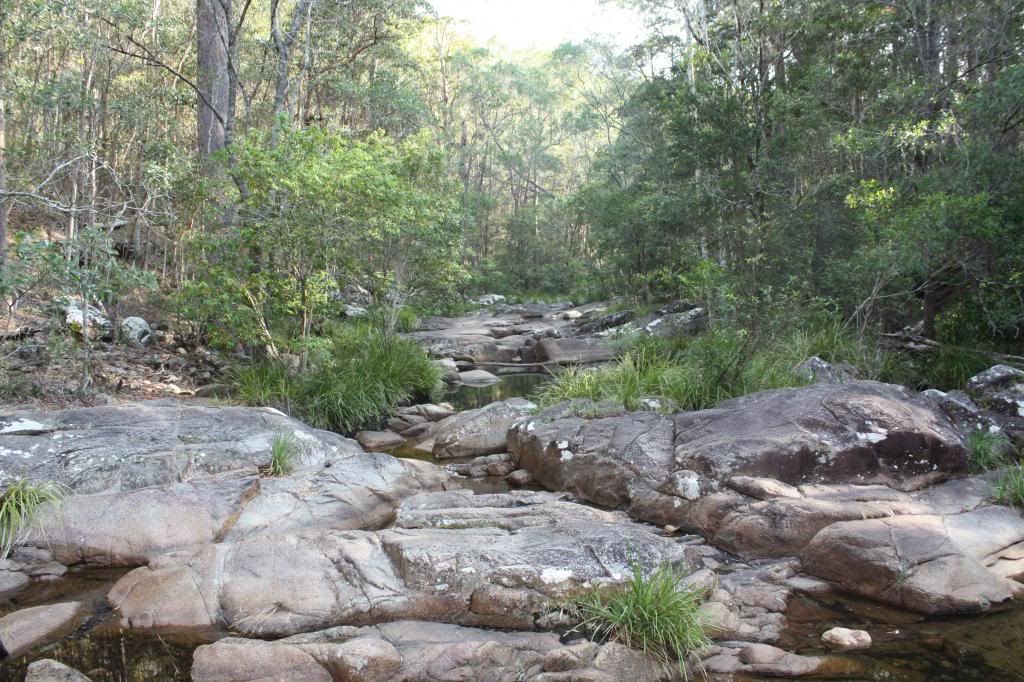 Rolling thunder over the horizon prompted us that it was time to head home. The storm chased us all the way back, and the skies that were clear five minutes before looked like this when we stepped out of the car.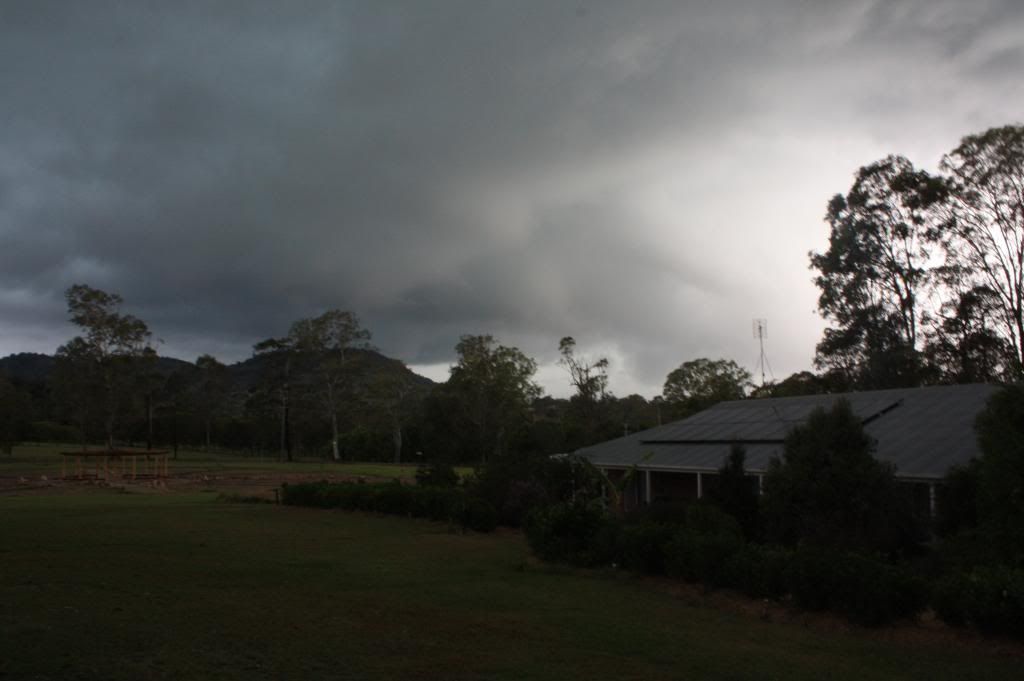 The pictures don't do it much justice, but this was one of the darkest and most sudden, fast moving storms I'd ever seen. Ten or fifteen minutes later, the whole thing passed right over us.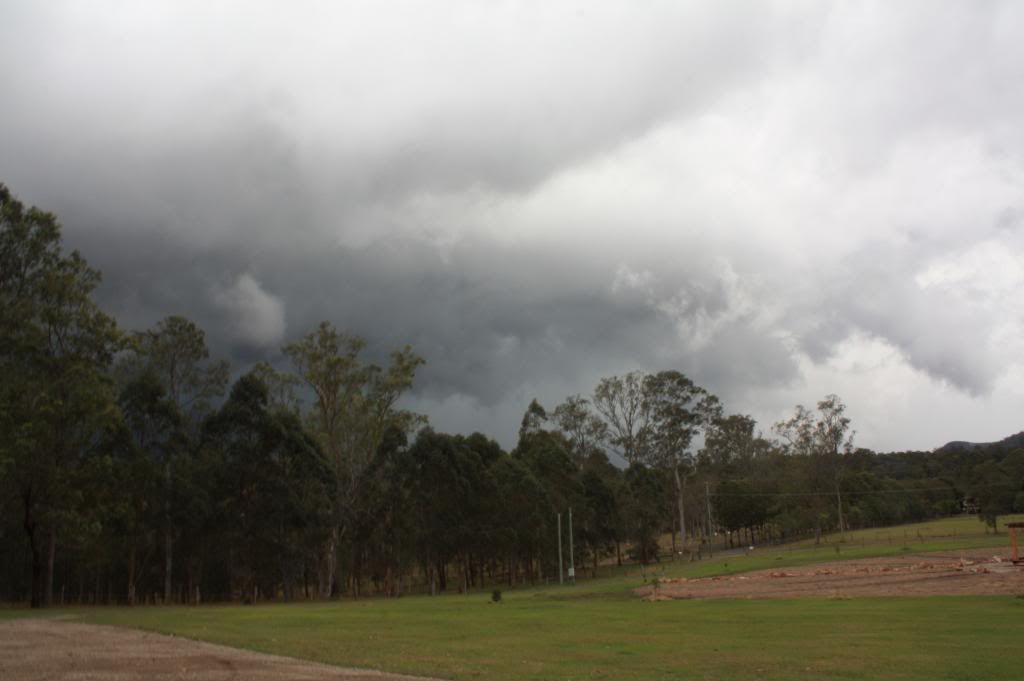 *Now that I'm actually seeing these pics on a computer, I can see they didn't turn out well. I was experimenting with different settings on my camera to try and capture the light and darkness differences in the clouds, but it just doesn't look right.*
Another thirty minutes later there were pools forming in the yard and it sounded like the tin roof of the house was going to come down on us any second from the rain. Apparently this was all part of a very large and unexpected storm system. Brisbane took the brunt of it, and is still cleaning up the after math.
Found this little guy creepin' while I was planting some palms.
Diggin' holes! That day left me sore all over. (Insert "Holes" theme song here)
This is a recently added zen garden in the front yard. I helped plant the rows of young trees along either side of each path.
Kath, who is a masseuse and healer, gives each of her helpers a free massage before they leave. I just had mine a few hours ago, and it was absolutely wonderful; probably the most relaxing thing I have ever experienced. I had never had a proper massage before that. Who knows when (or if) I ever would have done, or be doing things like this, had I not come to Aus?
I'll be on the overnight train to Airlie Beach tomorrow night. I'm going to stay in a hostel for a day or two and check out the area. Then it's up to Cairns, which is getting into crocodile country. I take a bus from there to my next host, so I may arrive there a day early and spend the night in the city.